---
DSMM - Database of Simulated Molecular Motions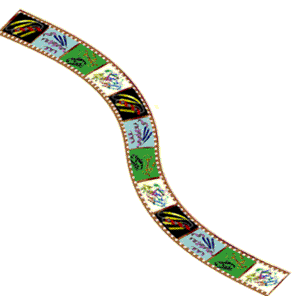 The purpose of this database is to provide an easily-searchable source of information about movies showing biomolecular motions that have been generated by computer simulation. All of the movies are available through the internet.

Molecules simulated include proteins, DNA, RNA, sugars and lipids. Simulation techniques include Molecular Dynamics, Brownian Dynamics and automated docking procedures.
We welcome new submissions as well as feedback from your explorations of the DSMM.

DSMM is described by Finocchiaro G., Wang T., Hoffmann R., Gonzalez A. and Wade R.C in Nucleic Acid Research [pdf] 2003,31:456-457.




We recommend Internet Explorer version 3.02 or higher or Netscape Communicator version 6 or higher to browse, search, submit the movies (although you may be able to use other web browsers,too).
---
Created by Giacomo Finocchiaro, Ting Wang, Rene Hoffmann, Aitor Gonzalez and Rebecca Wade at the European Molecular Biology Laboratory and the Molecular and Cellular Modeling Group at the European Media Laboratory in Heidelberg, Germany
All rights reserved.
If you have any problems, questions or comments please contact
This page has been visited times.

Warning: localtime(): It is not safe to rely on the system's timezone settings. You are *required* to use the date.timezone setting or the date_default_timezone_set() function. In case you used any of those methods and you are still getting this warning, you most likely misspelled the timezone identifier. We selected the timezone 'UTC' for now, but please set date.timezone to select your timezone. in /var/www/html/projects.h-its.org/dbase/dsmm/startpage.php on line 254 Imprint/Privacy